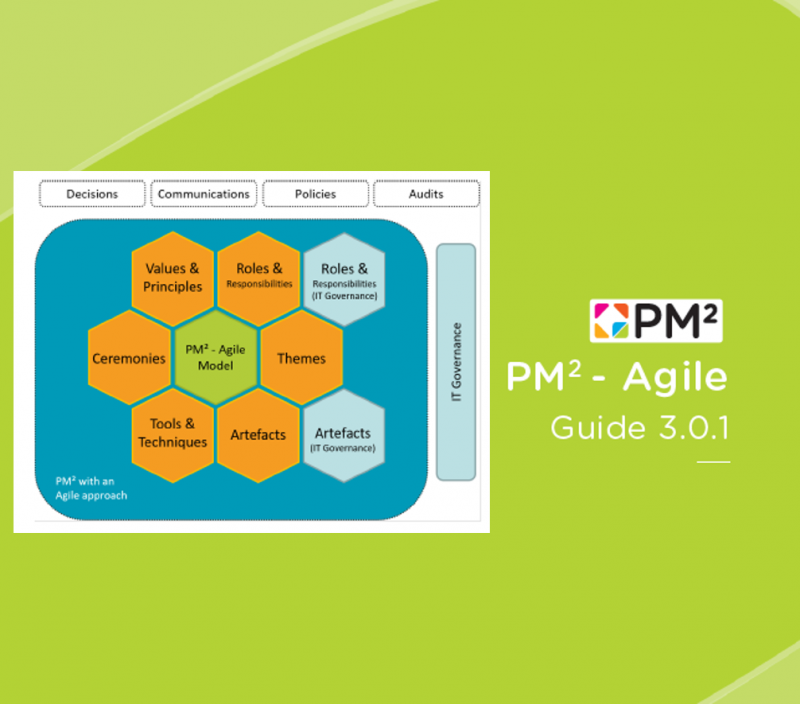 Following the European Commission's (EC) strategy of bringing the methodology and the overall PM² offering and its benefits closer to its broader stakeholders and user community, the EC's Centre of Excellence in PM² (CoEPM²) has released the first-ever publicly available PM²-Agile Guide.
 
A key extension to the current PM² offering and supported by ISA², the new guide will help you incorporate agile values, principles and practices to your projects!
The guide provides users with: 
A common vocabulary to facilitate communication between project teams and stakeholders. 
The PM²-Agile model. 
The PM²Agile lifecycle. 
The basics of Agile practices.  
The integration of Lean UX and Lean StartUp Model concepts and their impact on the PM²-Agile lifecycle. 
An easy-to-use requirements model to support PM²-Agile. 
A high-level overview of recommended Tools & Techniques is included and the detailed version of these will be published in Q4 2021.  
PM²-Agile both extends and enhances the PM² Methodology with Agile principles and practices and provides harmonisation between these practices and corporate governance, programme management, operations, enterprise architecture and interoperability. 
Download your guide today from the Publications Office of the European Union